Flora and fauna
Armenia is a haven for exploration. It is rich in fauna and flora, but what is surprising is the biological diversity of wildlife.
Only 10% of the country is now covered with forests of beech and oak. The steppes and pastures are 18% over 30% of the area.
Armenia has more than 3,500 plant species, more than half of the 6000 species are of Transcaucasian region.
With 17 zones of vegetation, the variety of plant life is truly amazing. The country has everything from semi-desert bush to the deciduous forests and coniferous swamps teeming with wildlife and aquatic flora and subtropical regions both north and south, to the prairies covered with alpine wildflowers. Even in summer, a few miles from Mount Aragats, the earth is covered with color and fresh air of the mountain plays with poppies, blueberries, orchids, irises and gladioli.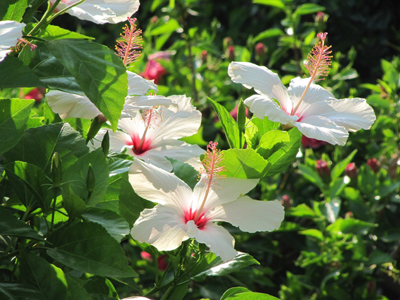 One hour away from Yerevan, there are five different topographies, each with its own variety of flowers on each side of the road. While one side is bordered by forests full of wild species, the other half may be desert or swamp, steppe or mountain, or alpine meadow.
There are even blank fields of wild seeds, the ancestors of the first grain of ancient times, believed to have been cultivated in Armenia for 12 to 15,000 years. Known by their generic names Triticum Urartu (wheat Urartu) and Araraticum Triticum (wheat Ararat), they are from the Ararat valley. Apricot and fishing also came from Armenia. Other fruits of the country include apples, pears, cherries, (Mazzard), plums, pomegranates and amazing variety of grapes.
The fauna in Armenia is rich in wild boars, porcupines, lizards, snakes, many species of birds, bears, wolves, white beard goats, Armenian mouflon (sheep) and leopards.
Armenia is an important area for migratory species of animals, about 350 different bird species were recorded in the country.